HS-8150 Multi-Functional Letter Bending Machine
Product Detail
Product Tags
Trimless channel letter, Liquid acrylic channel letter, Aluminum channel letter, Aluminum profile channel letter, Aluminum epoxy channel letter, Stainless steel channel letter, Punching channel letter.
1. Multi-function, double system and double cutting and bending area: Make the grooving angle more accurate, and extend the machine and tool life, It can save working time, materials and labor costs;
2. Servo motor control, Double-bar linkage arc bending device, when bending aluminum materials, adopt double-copper shaft arc bending, double-bar linkage extrusion bending, to ensure that the material surface is not damaged; When bending stainless steel material, adopt double bar linkage to flap the arch, ensure that thicker material can be processed;
3. The grooving depth can be precisely controlled, and it is controlled by Number axis, so the precise depth of all kinds of materials can be achieved;
4. Intelligent control of software and intelligent interference check can avoid interference collision in bending process;
5. The symmetrical bending mode on both sides avoids interference  in the bending process to the greatest extent, and greatly  improves the bending strength;
6. With the unique stainless steel planer and double slotting  model of profile milling groove, it can be switched by one key  according to the different characteristics of the materials,  which is easy and convenient;
7. It can read all kinds of vector files in PLT, AI and DXF formats, and match perfectly with engraving machine files;
8. The feeding height is adjusted by rotary hand-wheel, which is easy to operate;
9. Intelligent adjustment of slotting depth is realized by using imported linear guide rail and high precision ball screw;
10. Special specifications and requirements can be customized.
Working Principle

Auto feeding,notching and bending

Applicable Material

Stainless steel, Flat aluminum, Galvanized iron, Aluminum profile, Steel

Bending Radius

≥6mm

Material Width

≤150mm

Material Thickness

Stainless steel 0.3mm-1.0mm 

Aluminum: 0.3mm-1.5mm

Machine Power

≤2200W

File Format

DXF

, 

AI

, 

PLT

Supporting Software

Leetro software CBS4

Machine Size

1850mm* 880mm* 1350mm

Machine Weight

420kg

Working Pressure

0.6Mpa

Voltage

220V50HZ1P
Imported Plane Cutter
The stainless steel slotting used the imported plane cutter from Japan. It has low cutting sound, wear-resistant blade, large angle of folding, not easy to break and easy to change.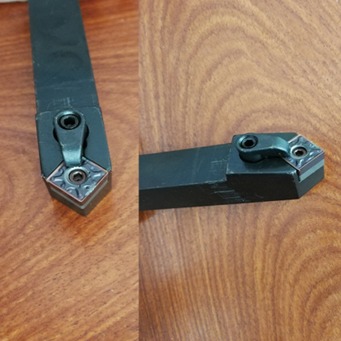 Imported milling cutter
The milling cutter used germany imported alloy-coated tool bit, increase the using lifetime. The tip of the cutter is rounded, ensure the flat sheet bending angle is from -180°to 170°.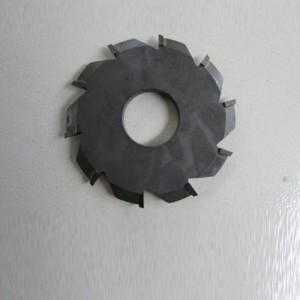 Control system
The control card and software is original leetro control system, easy to study and operate, ensure the machine calculating size with zero error. The control card can run stable, with strong anti-interference ability.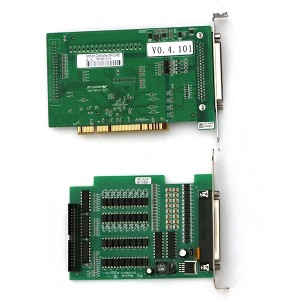 Depth adjusting system
The unique depth adjusting system can automatically adjust the groove depth by modifying the software parameters, and can control the front and back adjustments separately. The motion part adopts screw rod, square rail and slider, which has high precision and good stability.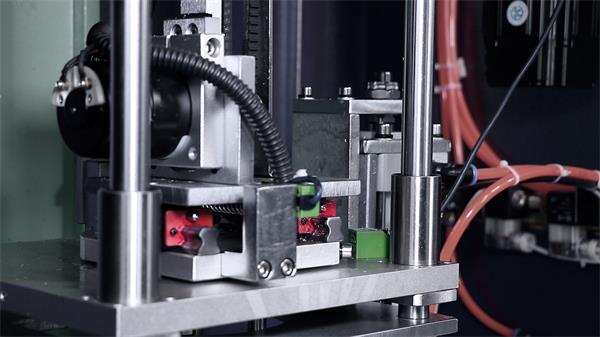 Feeding system
The feeding part is clamped by rubber rollers and driven by gear belt. Fast speed can realize the continuous feeding. It is suitable for stainless steel, galvanized sheet, flat aluminum and other materials.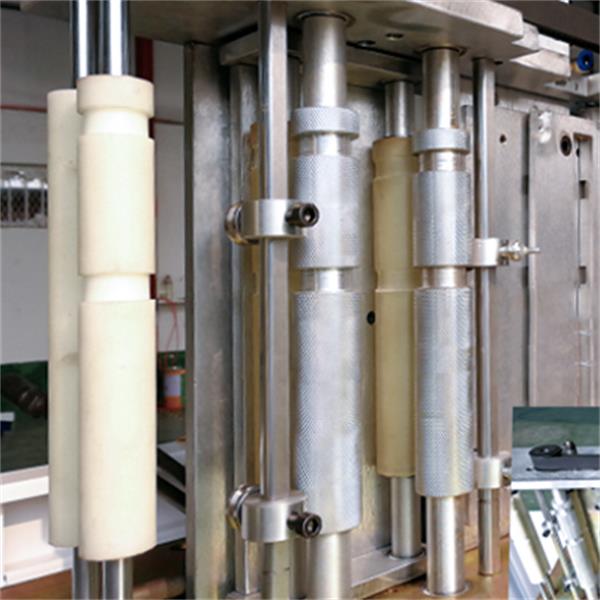 Bending tool
The bending part adopts the working mode of two-axis linkage bending, which is equipped with servo motor and speed reducer. It has fast speed, high precision, no damage to the material surface and small bending interference.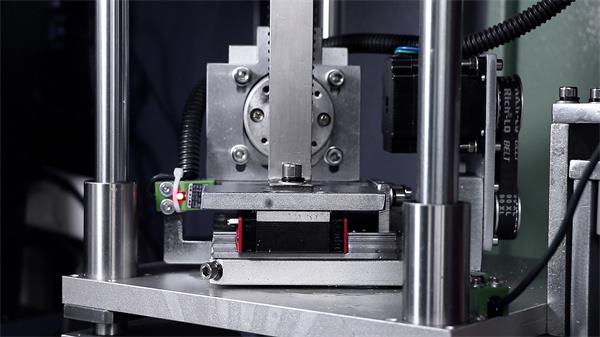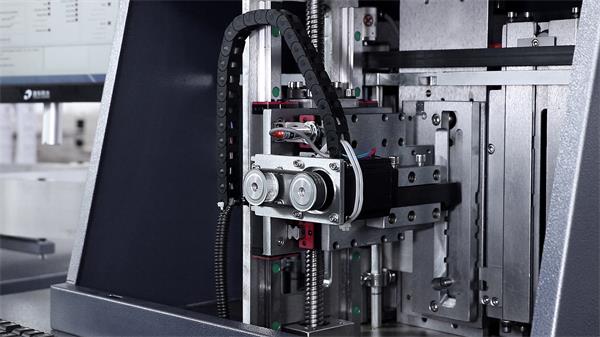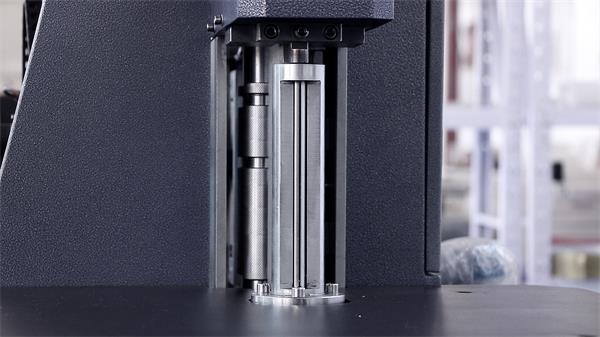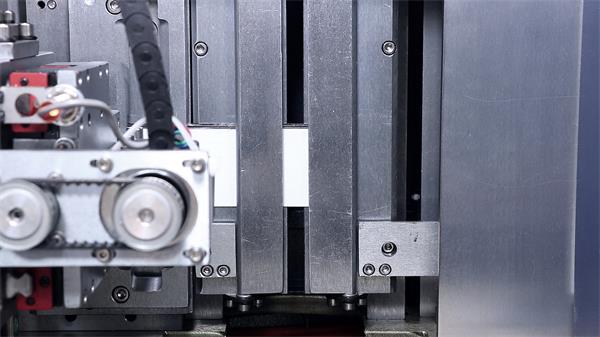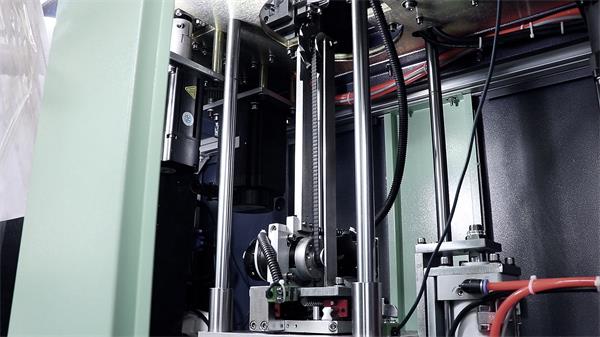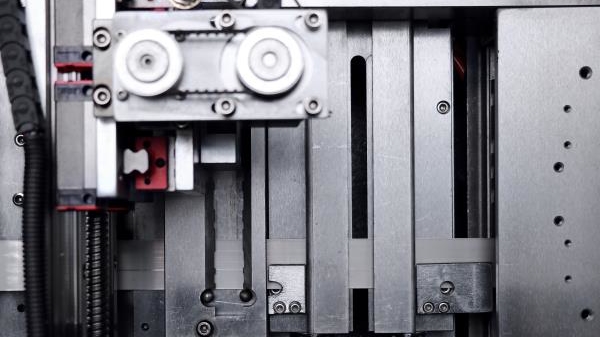 ---
---
Write your message here and send it to us