Handheld fiber laser welding machine for aluminum stainless steel iron
Product Detail
Product Tags
Handheld fiber laser welding machine, uses latest generation laser generator. It is equipped with wobble head and wire filler. The machines appear to laser equipment industries, fills in the blank of hand-held welding. It has the advantages of simple operation, beautiful welding beam and fast welding speed. Welding in thin aluminum, stainless-steel sheet, iron sheet, galvanized sheet and other metal materials can perfectly replace the traditional argon arc welding, electric welding and other processes. Handheld laser welding machine can be widely used in cabinets, kitchens, staircases, elevators, racks, ovens, stainless steel doors and windows guardrail, distribution boxes, stainless steel home and other industries complex and irregular welding process.
1

Machine model

Hand-held fiber laser welding machine

2

laser power

1000W, 1500W, 2000W, 3000W

3

laser wave length

1070 NM

4

Fiber length

Standard10M Maximum 15M

5

operate mode

Continuation/ modulate

6

Welding speed range

0~120 mm/s

7

Cooling chiller

Industrial water chiller

8

Working environment temperature range

 15~35 ℃

9

Humidity range

of working environment

 < 70%No condensation

10

Welding thickness recommendations

 0.5-3mm

11

Welding gap requirements

≤0.5mm

12

working voltage

220 V
Can be widely used in cabinets, kitchen, staircase elevator, shelf, oven, stainless steel door and window guardrail, distribution box, stainless steel home and other industries complex and irregular welding procedures
The welding speed is 2-10 times faster than the traditional welding. One machine can save at least 2 welders a year.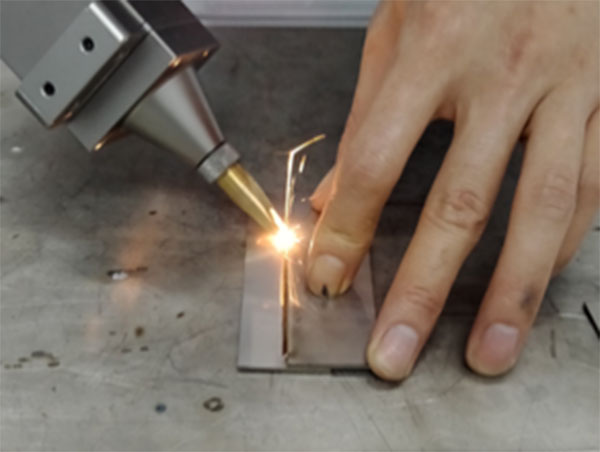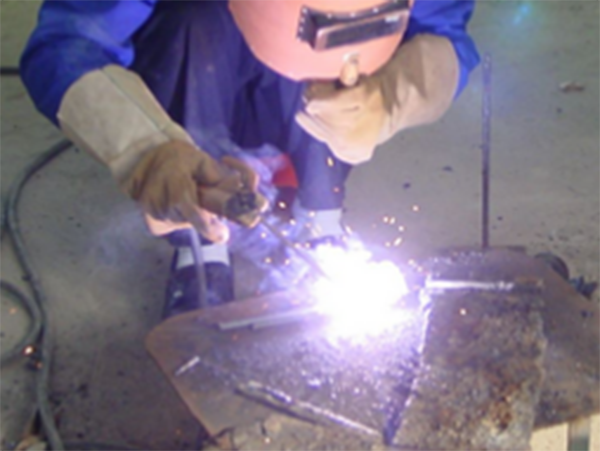 ► The operation is simple, and it is possible to get on the job without a job certificate, and the beautiful product can be welded without the teacher.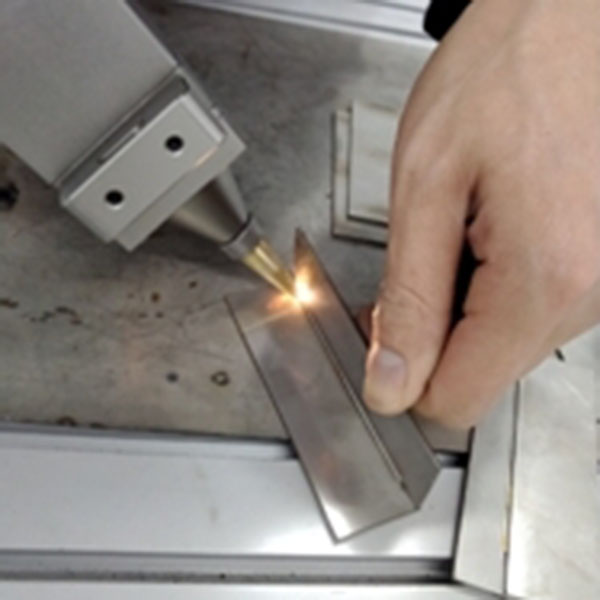 Fillet welding, vertical welding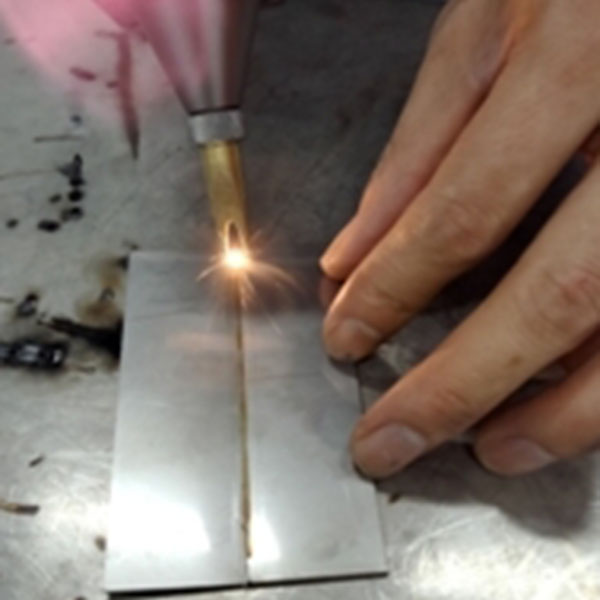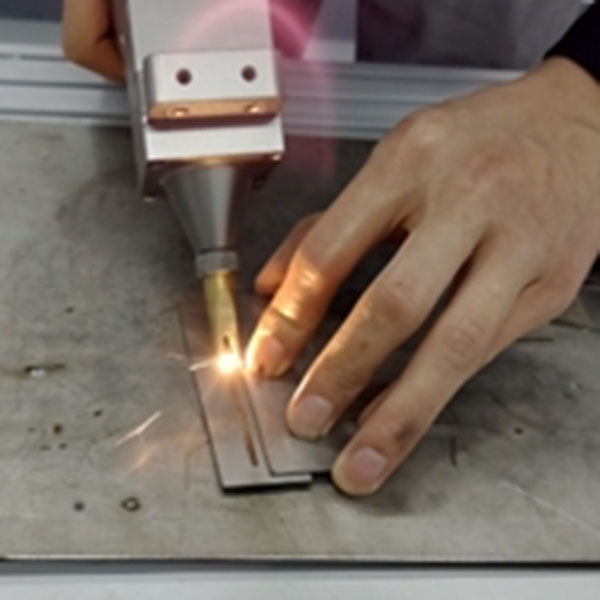 The weld seam is smooth and beautiful, reducing the subsequent grinding process, saving time and cost.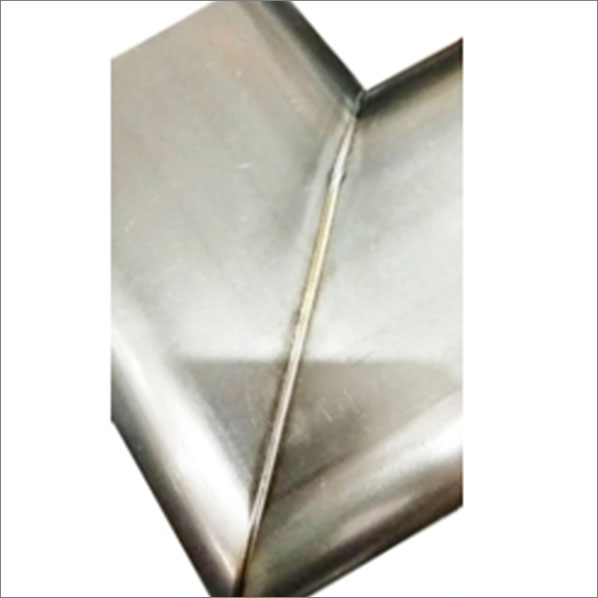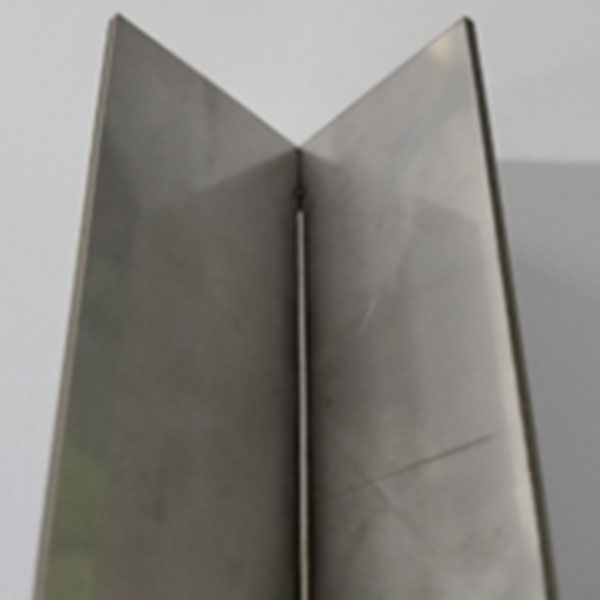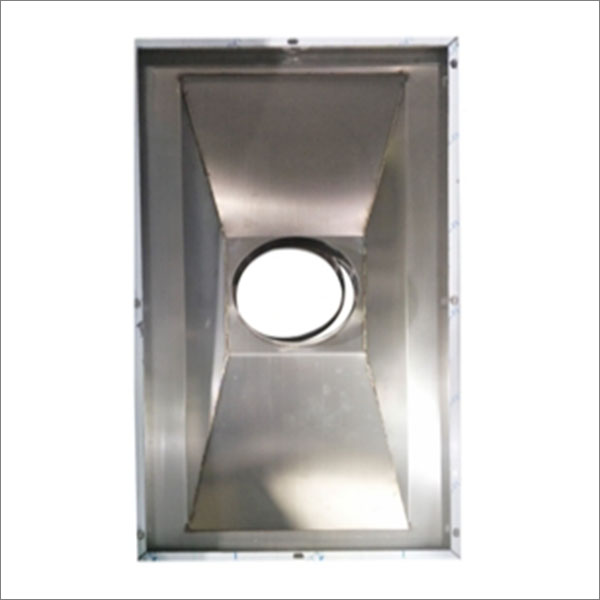 No deformation of the workpiece
The self-developed Wobble welding head compensates for the disadvantage of the laser welding small spot, expands the tolerance range of the machined parts and the weld width, and obtains better weld formation.
The welding workpiece has no deformation, no welding scar, and the welding is firm.
Laser welding has less consumables and long life.
Safer and more environmentally friendly.
---
Previous:
HS-9200 Super Letter Bending Machine
---
Write your message here and send it to us